The future of carbon policy is coming fast
Just last week, at COP27 in Sharm El-Sheikh, Egypt, Secretary of Energy Jennifer Granholm announced the United States signed a global Memorandum of Understanding, a commitment to 30% zero-emission truck sales nationwide in 2030 and 100% in 2040. With this action, the United States becomes the largest national commercial truck market to commit to a 100% goal. According to the International Council on Clean Transportation, 
"This is a game-changer for truck electrification globally. The U.S. is the second largest market for commercial trucks after China. This commitment puts the U.S. ahead of China in its ambition to electrify the commercial truck sector. China has accounted for 92% of global electric truck sales since 2019, the U.S. less than one percent. But China has no goal to electrify all of its truck sales, while the U.S. now joins many other countries, including Canada, the United Kingdom, Chile, and the Netherlands, that do."
The Future of Carbon Policy Forum is coming fast, too.
On the heels of the holidays, we'll get together atop Seattle's Columbia Tower to preview Washington state's 2023 legislative session, and to hear about policy news from Washington, D.C. – and Sharm El-Sheikh. In fact Secretary Granholm's senior advisor Kate Gordon will be here to brief us on how Washington businesses and policy makers can leverage funding from the Department of Energy toward advancing our clean energy future.
And, we'll have a high-powered panel discussion on our push for medium- and heavy-duty zero-emissions vehicles (MHD ZEV).
Register now for the 5th annual Future of Carbon Policy Forum on January 5th from 3 to 6 p.m.
For nearly two decades, Kate Gordon has focused on the intersection of clean energy, climate, and economic growth – first at the Apollo Alliance, then the think tanks Center for American Progress, Center for the Next Generation, and the Paulson Institute.
She worked in California Governor Gavin Newsom's office as the Director of the Office of Planning and Research, as well as Senior Policy Advisor on Climate to the Governor — and is now Senior Advisor to Secretary Jennifer Granholm, at the U.S. Department of Energy. 
We expect to sell out again this year, even faster than usual, so save your place today:
HILARY FRANZ
WA Commissioner of Public Lands
KATE GORDON
Senior Advisor to U.S. Energy Secretary Jennifer Granholm
JOE NGUYEN
WA State Senator, incoming Chair of the Senate Environment, Energy & Technology Committee
MARY DYE,
WA State Representative, Ranking Member on the House Environment & Energy Committee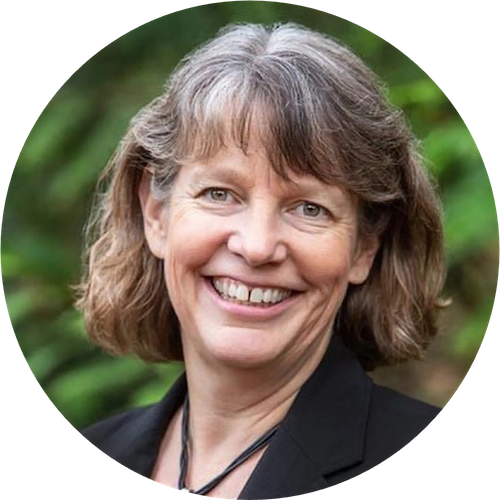 BETH DOGLIO
Returning WA Representative-Elect, incoming Chair of the House Environment & Energy Committee
Matthew Colvin
Director of Logistics, Tree Top
Andrea Pratt
Zero Emission Technology Program Director for Volvo Group
North America
Heidi Sickler
Director of Policy and Market Development at bp pulse fleet